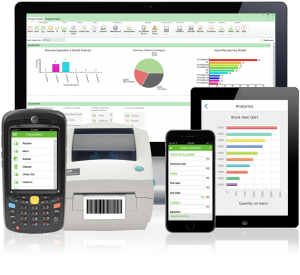 Easy Inventory Tracking Solutions
Need an easy solution to track inventory for your business? We can quickly configure a practical inventory scanning, tracking and management system to suit your needs.
No need for expensive programming and spreadsheet design, our solutions employ fully scalable cloud based management systems that allow employees to scan and access inventory anywhere in the world.
Scan incoming inventory, assign to a location and generate your custom LPN or bar code labels for outbound tracking. We can handle inventory system needs big and small.
We partner with several cloud based systems to deliver an inventory tracking and management solution that can grow with your business.
Inventory Scanners
Products from Amazon.com
‹
›
Bar Code Printers
Zebra Bar Code Labels