High Speed Web Hosting Solutions: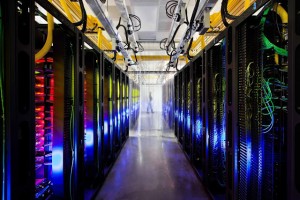 Hosted on high performance dedicated servers with diverse connectivity and backup power. Backed up by 24/7 support. We offer two tiers of technical support for those who do not have the time or resources to manage a dedicated hosting environment.  We can also help move your site onto the cloud for enhanced features, reliability and security.
A variety of configurations are available. If you have an established site and need more power, we can move you to a dedicated or VPS system. New sites that may be on a budget can opt for a shared hosting environment that is affordable and powerful enough for small business ventures. All sites are hosted on select partner servers and tuned for maximum performance at and affordable price.
Fox Valley Based Web Hosting:

For our local web site clients, we are now starting a partnership with Netsonic located right here in the Fox Valley area. I have personally toured their data center and met with owner Adam Simpson who is running an outstanding service. As we continue to roll out web hosting service offerings, we will update you. Netsonic is a great solution for collocation and cloud hosting solutions. Let us know if you prefer to use Netsonic.
 Managed WordPress  Hosting:
High Speed Managed WordPress Hosting  – Our fast WordPress hosting accounts run on LINUX cpanel servers that have NO HARD DRIVE!
These WordPress accounts use super fast Solid State Drives (SSD) eliminating the error prone moving and spinning parts associated with a hard disk drive. They are also tuned to run WordPress 6x faster than traditional hosting (20x with Litespeed option).
Microlinx basic managed WordPress hosting includes ongoing site management, plugin maintenance and site administration assistance for only $29.95 / month (paid annually).  It's access to your own WordPress Professional for less than the cost of your lunch. Non managed accounts available for as low as $19.95 / month (paid annually).
High Performance Business Web Hosting:
Liquid Web Managed Business Hosting.
We partner with Liquidweb Web Hosting for medium to large business ventures. This is the highest level of site performance you can buy. We'll help you select and maintain the right platform for your site,
We handle all the technical work leaving you time to manage and build your business.
Microlinx is your business IT resource and professional hosting support staff. Services are scalable. We're here for your project based development and support needs.
Two tier administration features our personal administration assistance to help configure and maintain your dedicated server AND website. Prices start at $179 to $799 /mo. Add our personal administration services for $25/hour or a flat $500/month (up to 30 hours).  Great for site development assistance.
---
 About Budget Shared Hosting plans:
Budget hosting is great for a website startup and hobby sites. They typically do not offer the best quality service and since you are sharing server resources, they are prone fail due to the actions of other users.
These server farms include : Go Daddy, and Hostgator. We have experience using both and our recommendation is for these attack prone system is very low. There are also FREE web hosting services like web.com which will set up a basic site for free, then charge you a monthly hosting fee. Their support is limited.
The best WordPress hosting packages for startups and hobby sites are:
1. A2 WordPress Hosting – starting at $12.99 per month for the "Swift" package.
2. Liquidweb also offer high performance WordPress specific hosting starting at $69.00 per month.
Managed VPS or managed dedicated servers are recommended for business class service.
Not sure what you need? CONTACT US for a free quote.