Web Design and Hosting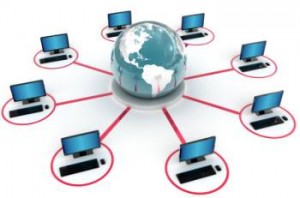 Finding an all-in-one solution for your website design and hosting can be a challenge. Some firms can design your site. Some specialize in hosting your site. Others focus on marketing and SEO (Search Engine Optimization) of your site. Most charge incredible fees.
Wouldn't it be great to find a company that can do everything you need from startup to marketing of your site, all at an affordable price?
MX Web Design by Microlinx Technologies LLC is a Wisconsin based web design and consulting service providing all of these services with fast, secure and affordable business website solutions.
We can design, host, market and manage your online presence or e-commerce store for a fraction of what most design firms demand...and in much less time.
World Class Web Hosting:
You need a place to host your great ideas; we use only top tier web hosting on a network of world-class data centers. All packages are scalable to accommodate future growth. Fully managed secure WordPress hosting starts as low as $19.95 / month. We can also provide a wide selection of custom / specialized hosting platforms for other CMS frameworks and shopping cart solutions. Learn more about Web Hosting Services.
Website Design, Configuration and Maintenance:
Concentrate on your business, not a mountain of website setup and maintenance problems. Our team can handle all your site design, server configuration and maintenance issues. We can also manage and recover your domain name to prevent loss to domain squatters. Learn more about Web Design Services.
What does it cost? A typical business site or site redesigns can run anywhere from $500 to $5,000. Of course, larger sites and e-commerce projects demand more time and resources. Large enterprise sites with dedicated server clusters require a team of experts. Microlinx can assemble and manage your enterprise website team.
Search Engine Optimization, Social Networking and PPC Promotion:
Once your site is up and running comes the tough part; keeping content fresh, getting social network exposure and managing your pay per click advertising efforts. We can help optimize your content for the best user experience while also guiding the search engines on best indexing of your site. It's a whole science in itself. This process is best done on a continuing basis, rather than letting your content slowly move to the back of the search results. Learn more about Web Site Maintenance Services.
Getting Started:
Grab a pencil & paper and write down your vision and business goals. Once you are satisfied with your rough plan, run it by our professional consulting team and we'll design a solution for maximum performance. We can also offer on-site training to help learn how to update and expand your own site.
Contact us - we'll discuss your goals and offer a technical strategy designed to propel your business on to success. As a Wisconsin web design firm, we can travel to your location if within 100 miles of the Fox Valley in Northeastern Wisconsin. Need immediate help or answers? Call us at 1-920-419-4940
---
Not Just Websites
We don't stop at websites: We can help you implement new designs or tackle virtually any technological challenges in the following areas:
Home and Industrial Automation and Controls
Remote security CCTV systems
Alternative power generation and storage
Computer Systems Upgrade and Repair
Green energy saving solutions for home and business
---